and Bring Joy to Your Neighbors
The Eco-Chic Gardens team is growing! We're all around southeastern Pennsylvania visiting properties, installing custom landscaping, and maintaining beautiful outdoor spaces for our clients, which takes a whole group of committed, outdoor-loving ECG team members. We are looking to add motivated, talented individuals to our team. We are passionate about horticulture; we care how we interact with our environment; and we provide excellence in customer service.
At Eco-Chic Gardens, you'll be working with a team who is as dedicated to continued growth and learning as we are to responsible stewardship of the natural world. We offer landscape design, installation, and landscape maintenance for our neighbors in New Hope, Philadelphia, and the surrounding area, focusing on eco-conscious practices. We work to create outdoor environments that match our clients' lifestyles, then we help them to maintain their healthy ecosystems.
Apply To One Of Our Open Positions!
We hope you'll join us! We're currently looking to fill the following positions. To apply, click on the job you're interested in to learn more about the qualifications and duties, then fill out the application form. We'll contact you soon!
Don't see a job that's right for you yet? Check back soon! We're continuing to grow and expand, and we'll be looking for more skilled, passionate people to work with us.

Check out the responsibilities and benefits of our available positions and apply today!
There's an increase in demand from homeowners to construct beautiful outdoor living spaces and you can fill this need!  We have a career opportunity for you if you:
Are skilled in horticulture and landscape work

Have a strong background in working outdoors

Are a craftsman who takes pride in completing high quality work safely
We're hiring for a few positions including: Landscape Crew Leaders, Lead Hands, and Horticultural Technicians (entry level).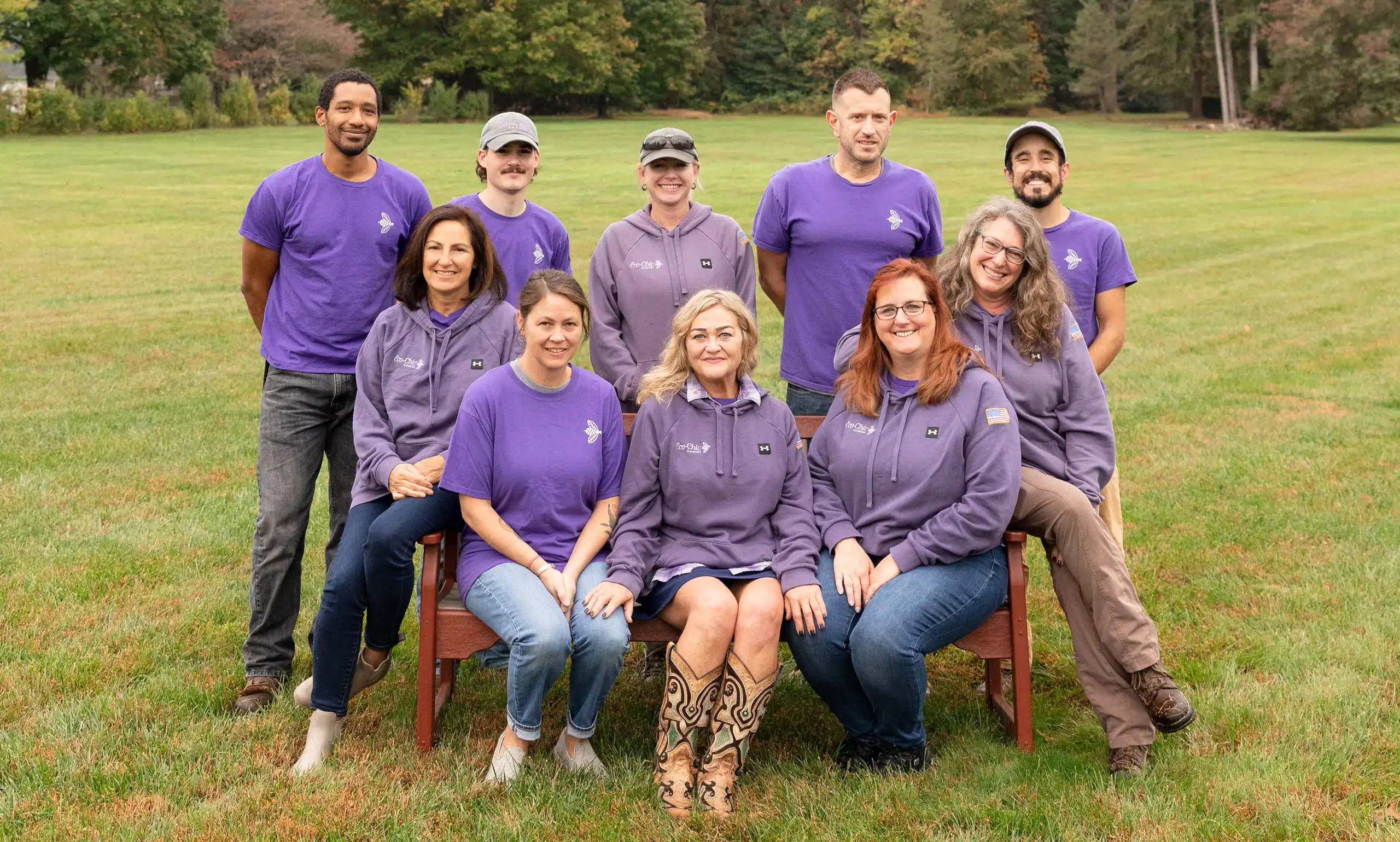 are Like at Eco-Chic Gardens
At Eco-Chic Gardens, we are dedicated to the beautification and ecologically responsible stewardship of the Landscape . We love what we do, and it shines through every day on the job. We are committed to the utilization of bio-diverse and sustainable landscape practices, thus promoting sophisticated and healthy outdoor lifestyles for our clients in their living, working, and recreational environments.
To that end, we find it essential to learn as much as we can about horticulture, sustainable practices, and landscaping trends, and we pride ourselves on our extensive plant knowledge. Our owners and team leaders are credentialed—either with degrees in the field or as Pennsylvania Certified Horticulturalists—and we created Eco-Chic University to offer in-house education to our employees. Regular team leader meetings and annual conferences help keep everyone up-to-speed with the industry and our local happenings.
We take every project personally, and we encourage clients to be as involved with the process as they'd like—from offering feedback on the design to being present for the installation. Communication is essential, both among the team and with our clients, so we keep the design and installation process clear and make sure we're easy to contact when the client needs us.
For the safety of our team and our clients, all employees undergo a background check before being hired. As an ECG team member, you'll enjoy:
Access to in-house training and continuing education
A supportive, inclusive environment where landscaping is valued as a truly skilled craft
A career ladder with upward mobility—we always look within our company first when it's time to fill an advanced position!
Employee appreciation events and outings like educational trips, volunteering, and more
Medical and prescription insurance for eligible employees
Paid time off for both full- and part-time employees after a year of service
If you'd like to help us beautify the Philadelphia area, apply for one of our landscaping jobs.
We can't wait to hear from you!
The ECG Founders: Kimberly Lock and Ann Laughlin
A passion for plants and a deep love of nature inspired both Kimberly and Ann to leave successful corporate careers to pursue degrees in horticulture. They met during their studies at Temple University, where they realized their friendship and their talents were a perfect match for creating an eco-conscious landscaping company that puts clients first. In 2007, they did exactly that, and launched Eco-Chic Gardens, LLC. For many years, Kimberly and Ann have proudly shared the joys and challenges of building a business together. Their work is leaving a legacy of an awesome team, countless fabulous outdoor spaces, creating a more beautiful community through the people they've worked with, and of course, fun!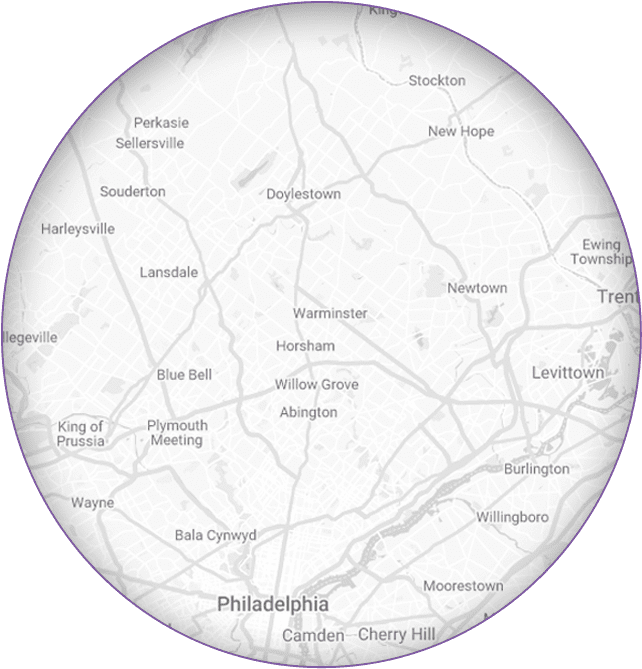 Serving the Philadelphia Tri-County Area and Beyond
Though our primary office is located in Warminster, we love to get to know our neighbors. Our service area is the Tri-County Pennsylvania area including these cities:
Philadelphia
Washington Crossing
Doylestown
Newtown
Ambler
Lower Gwynedd
Huntingdon Valley