and Eco-Friendly Techniques Together
Great landscaping starts with a passion for plants, and Eco-Chic Gardens was founded on that passion and backed by extensive knowledge and experience. For founders Kimberly Lock and Ann Laughlin, sustainable, bio-diverse landscaping is not only the ecologically responsible thing to do, it's a way to bring joy to people and help them connect with nature. Eco-Chic Gardens designs, installs, and maintains beautiful, functional outdoor spaces for living, working, and recreational environments.
Since 2007, Kimberly, Ann, and their highly-skilled landscape contractor team have been helping people bring their landscaping dreams to life in New Hope, Pennsylvania, and the surrounding Tri-County area. Superior plant knowledge in combination with hardscape installation expertise ensures you get the space that best suits your land and your lifestyle, and our commitment to communication keeps the Eco-Chic team in close contact with you during the design and installation process. We're happy to answer any questions you have before, during, and after our work to ensure your 100% satisfaction with the project, and look forward to building a trusted relationship with every one of our clients.
To create beauty, bring joy to people, and help them connect with nature…
using sustainable, bio-diverse horticulture.
Kimberly Lock and Ann Laughlin, Founders and Co-Owners of Eco-Chic Gardens
(2007 – 2021)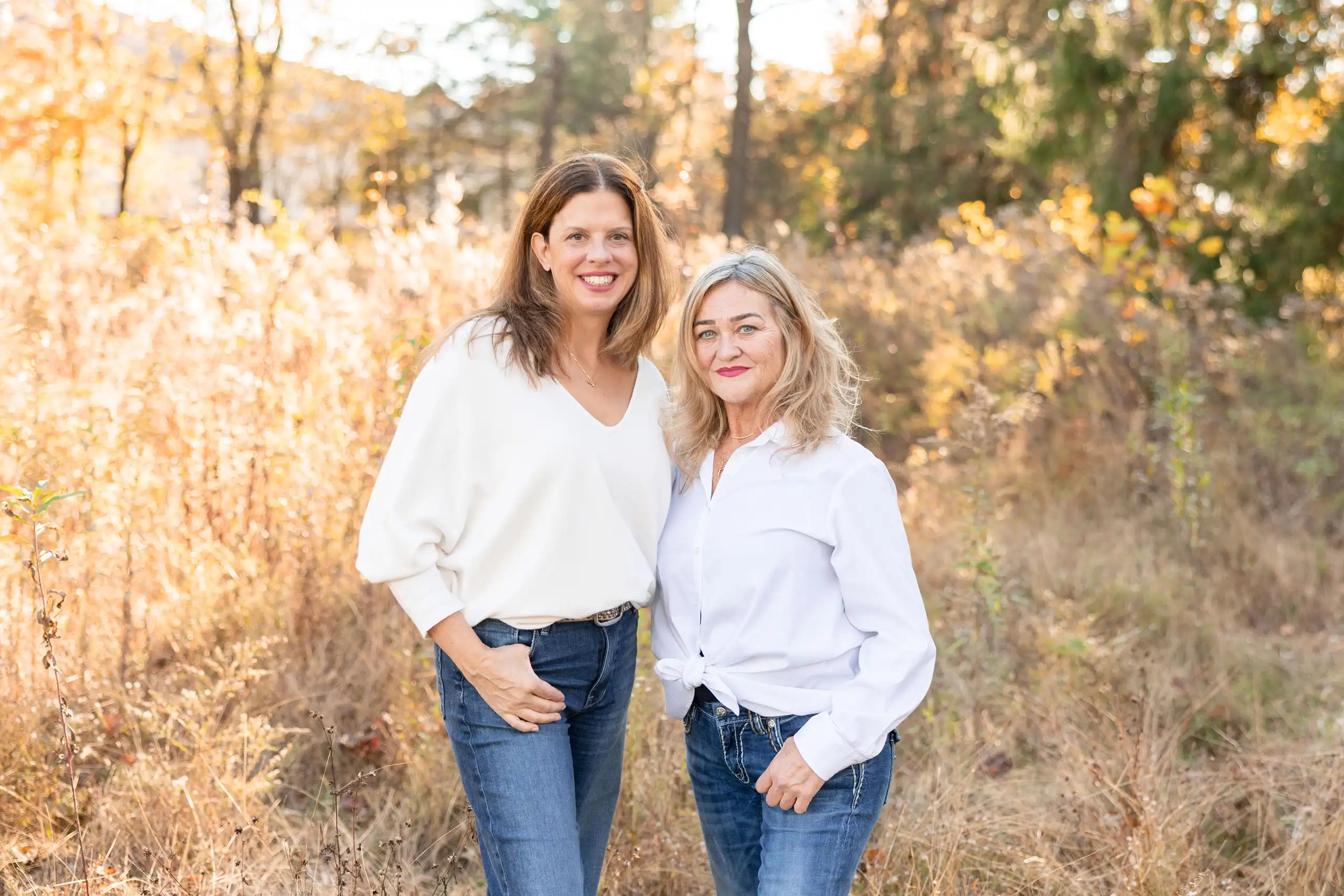 A passion for plants and a deep love of nature inspired both Kimberly and Ann to leave successful corporate careers to pursue degrees in horticulture. They met during their studies at Temple University, where they realized their friendship and their talents were a perfect match for creating an eco-conscious landscaping company that puts clients first. In 2007, they did exactly that, and launched Eco-Chic Gardens, LLC. For many years, Kimberly and Ann have proudly shared the joys and challenges of building a business together. Their work is leaving a legacy of an awesome team, countless fabulous outdoor spaces, creating a more beautiful community through the people they've worked with, and of course, fun!
Kimberly Lock
President + CEO
Kimberly Lock is the CEO of Eco-Chic Gardens, an eco-conscious landscaping company that helps people design, install, and maintain beautiful outdoor spaces in their living, working, and recreational environments.
She is a passionate 4th generation gardener with 25 years of experience cultivating great gardens for which she has received many awards, including the coveted 'Best Individual Flower Garden Award' from the Pennsylvania Horticulture Society (PHS) for her former residential garden in Philadelphia. She has worked intimately (hands in the dirt) on projects that range from landscape exhibits at the Philadelphia Flower Show to restoration and stormwater initiatives in the Pennypack Park Watershed.
In 2007, Kimberly earned a Bachelor of Science in Horticulture degree from Temple University, graduating with Summa Cum Laude distinction. Paying it forward, Kimberly has taught as an Adjunct Professor at Temple University to engage with students and help them prepare for their future careers in the green industry that she loves. To remain current in this ever-evolving trade, Kimberly has obtained NOFA accreditation in Organic Land Care and has been a long-term participant in the Leader's Edge Peer Group for landscape contractors.She is committed to on-going horticulture education and professional development for the entire
Eco-Chic Gardens' team.
Kimberly lives in Bucks County, Pennsylvania, where she enjoys her family and friends, outdoor activities and adventures, Bible study, reading, playing around on her guitar or piano, dancing, and all things gardening.
Annmarie O'Brien
Senior Crew Leader
Annmarie began her career with Eco-Chic Gardens in the spring of 2008. She is a senior crew leader with extensive knowledge of landscape plants and how to expertly care for them. She willingly shares her knowledge with our clients and her co-workers to help them learn about plants and best landscape management practices. Annmarie is well educated. She earned a Bachelor of Science in Horticulture degree from Temple University in 2007. She graduated Magna Cum Laude. She has also earned certification as a PA State Certified Horticulturalist (PCH). Her work experience in the green industry is diversified and includes work in plant nurseries, teaching, landscaping, container gardening, and interior tropical plants.
Annmarie finds joy in her vegetable garden when the plants are bearing the fruit of her labor and "all the little bees and buggies are flying around in the sunlight." Her greatest joy however, comes from watching her children do things that make them happy, traveling with her fiancée, and cooking, "just not all the time!"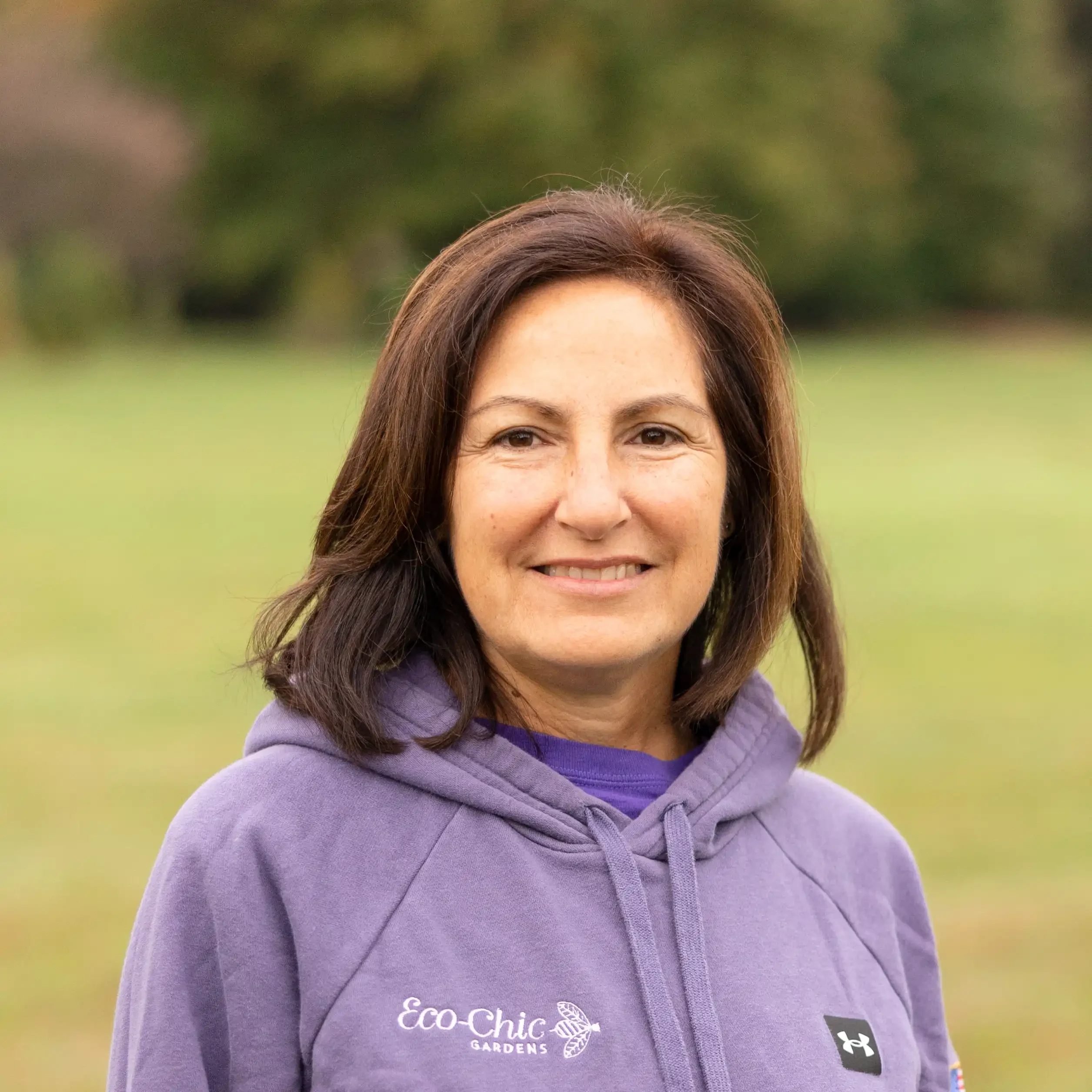 Catharine Farnen
Design/Sales
Catharine is a registered Landscape Architect in Pennsylvania. She joined the Eco-Chic Gardens' Design/Sales Team in 2021. Catharine has over 30 years of experience in the green industry and has an extensive history in project management, collaborating with architects, civil engineers, and other disciplines to address site planning objectives. She has been recognized for her extraordinary work in Senior Living Communities and
local community parks.
Catharine's extensive knowledge of construction and plant materials combined with an impeccable eye for detail and design, ensures that each Eco-Chic Gardens' client receives top-notch customer service. She gets much satisfaction working with people and taking them through a project from start to finish.
In her free time, Catharine enjoys outdoor activities such as walking, hiking, kayaking, and gardening. On a deeper level, she draws inspiration from taking care of others and her faith.
CJ DeLuca
Crew Leader
CJ joined Eco-Chic Gardens in February 2021 and has quickly become an invaluable member of our team. He brings a calm and upbeat energy to work that is contagious. His organizational, horticultural, and people skills are a perfect match for Eco-Chic Gardens and our clients.
CJ earned a Bachelor of Science in Horticulture from Temple University. He also holds accreditation in organic land care management from the Northeast Organic Farming Association (NOFA) as well as a Certificate in Turf Management from
Rutgers University.
When he isn't working, CJ can be found playing and listening to music, cooking, snowboarding, hiking, and enjoying the outdoors. He especially values time spent with his family and friends. CJ draws inspiration from his wife and son, who motivate him daily to "make the world a better place to
come home to each day."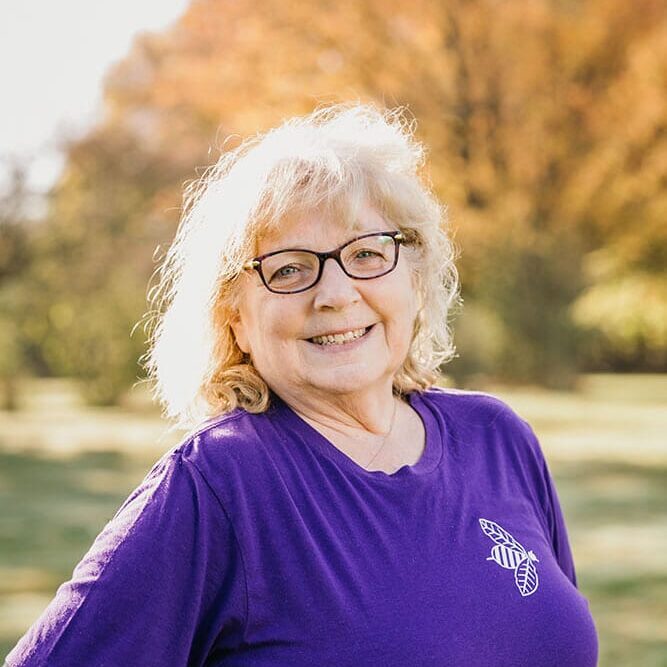 Marilyn Amos
Finance Supervisor
Marilyn is the Financial Supervisor for Eco-Chic Gardens. Marilyn is truly, a cornerstone of Eco-Chic Gardens. She oversees the accounting entry functions for the business and is responsible for financial reporting. Her wealth of experience spanning 25+ years is invaluable to us.
Recently, Marilyn moved to Missouri with her husband and is enjoying semi-retirement with her children and grandchildren. She continues to support Eco-Chic Gardens as financial supervisor on a part-time basis from her new home office. Occasionally, she treats us with a live appearance to everyone's great joy!
Marilyn is happiest when she is with her family in Missouri. "Their family game nights are mayhem!" Most of all, Marilyn admires veterans. She has been an active auxiliary member of both the VFW and The American Legion clubs where she served as past President and Treasurer because "These groups do so much to honor our Vets," Marilyn says.
Amy Hutchinson
Maintenance Sales/Marketing
Amy Hutchinson is a visionary horticulturist with 20+ years' experience in the Green Industry. She graduated with honors from Temple University in 2000 with a Bachelor of Science in Horticulture degree. Amy ensures that all Eco-Chic Gardens' clients are getting the best in landscape and customer service. At Eco-Chic, Amy specializes in crafting seasonal maintenance packages, garden restorations, landscape projects, and container gardens.
Amy is also a licensed massage therapist and has practiced the holistic and healing nature of touch to help people feel good for more than 20 years. She believes that the human body and the landscape are similar in that they both need to be treated with care.
At home, Amy finds inspiration and her greatest joy with her husband and their three beautiful daughters. She is a devoted mother that puts her family first in all things. She enjoys family-fun activities, healthy cooking, and reading historical fiction. Her "happy place" is on the beach in Stone Harbor, NJ, with her family and friends.
Wendy Preston
Accounting/Office
Wendy is our Bookkeeper/Office/HR Manager extraordinaire. Wendy is typically the 1st person in our organization to encounter Eco-Chic Gardens' clients. She is quick to help them when they call on us and provides exceptional all-around customer service. Her outstanding organizational, management and people skills make her our go-to person for a multitude of everyday tasks.
Wendy is currently pursuing a bachelor's degree in Accounting through Strayer University. Her 17 years of experience in retail management and client services make her the perfect fit in her role at
Eco-Chic Gardens.
When she's not working or studying, Wendy can be found helping her mother at home or her sister at her restaurant when additional help is needed. She is a woman who has made her life serving others. Her greatest joy and inspiration come from spending time with her beloved children and grandchildren, painting in watercolors and acrylics, and baking.

From Design to Maintenance
with Eco-Conscious Landscape Contractors
Not all landscaping companies take the time to focus on sustainable practices. At Eco-Chic Gardens, it's our job to minimize our ecological footprint. In everything we do, we aim to use only the most sustainable practices, providing exceptional results for you and the land beneath you. To learn more about our practices, visit our services page.
The design process is your opportunity to put your unique touch on your landscaping project. We want you to love where you live, so you'll always be an important part of the design process.
Landscape installation can have a negative impact on the environment if it's not done right. We take special care to ensure the integrity of your property and respect the natural resources.
Regular maintenance is important for healthy, long-lasting landscaping. While appearance is important, pests, disease, and extreme weather can affect the longevity of your landscape. We have landscape maintenance packages that monitor these issues, as well as other maintenance to maintain your hardscapes.
Find Out What Our Clients Are Saying
Superior plant knowledge and a dedication to open communication is what makes our clients continue to work with us and send us referrals. Take a look at feedback from some of our recent clients.
Hooray! I've got a garden in bloom again and it's a joy! Thank you so much. Kelsey & Rinaldo worked so hard and made it so beautiful, while putting up with my neighborhood cats, passersby and us. I think fun was had by all. Looking forward to the next visit. I'll call to arrange that.
- Bea
We were thrilled to have worked with Ann at Eco-Chic. She and her team – Stephanie, Luis, and Timothy – provided fantastic service to improve the curb appeal of our property. Their work included spring clean-up, assessing the health of our perennials, pruning, transplanting, adding new plant material, edging and mulching. Ann also discussed watering instructions in order to maintain the garden throughout the summer.
- Courtney
Thanks again for everything. You and your company ROCK!
- Dave
Please extend my gratitude to your team for pulling together a rock garden that I have long envisioned. It feels particularly mine. From design to execution, you and your team have been so pleasant to work with.
- Dianne
I am extremely pleased. Your products and services are outstanding and your employees are a pleasure to work with and learn from. I look forward to referring friends and to contacting you should I find the need for more landscape/design services.
- Warren
On behalf of Ivyland Borough Council we would like to thank you for your beautiful contribution to our Memorial Park! It is certainly an addition! You have been most generous to us. We are so happy to welcome you to Ivyland!
- Winnie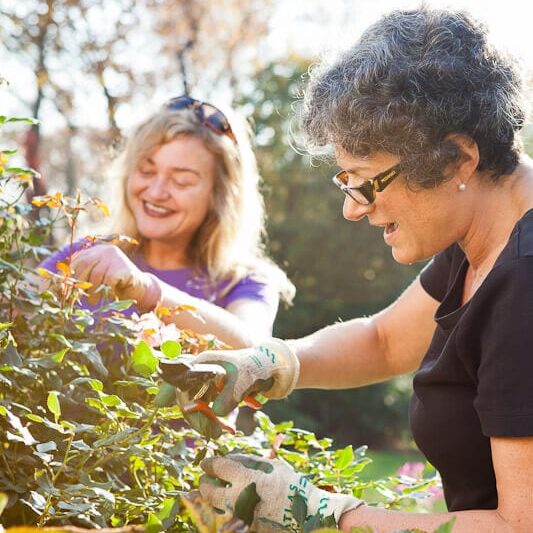 Want to Become an Eco-Conscious Landscaper?
Do you love the outdoors and enjoy building beautiful spaces? Do you have a passion for horticulture? Do you care about how you interact with our environment? If so, we'd love to meet you. Visit our careers page to learn more about our current openings.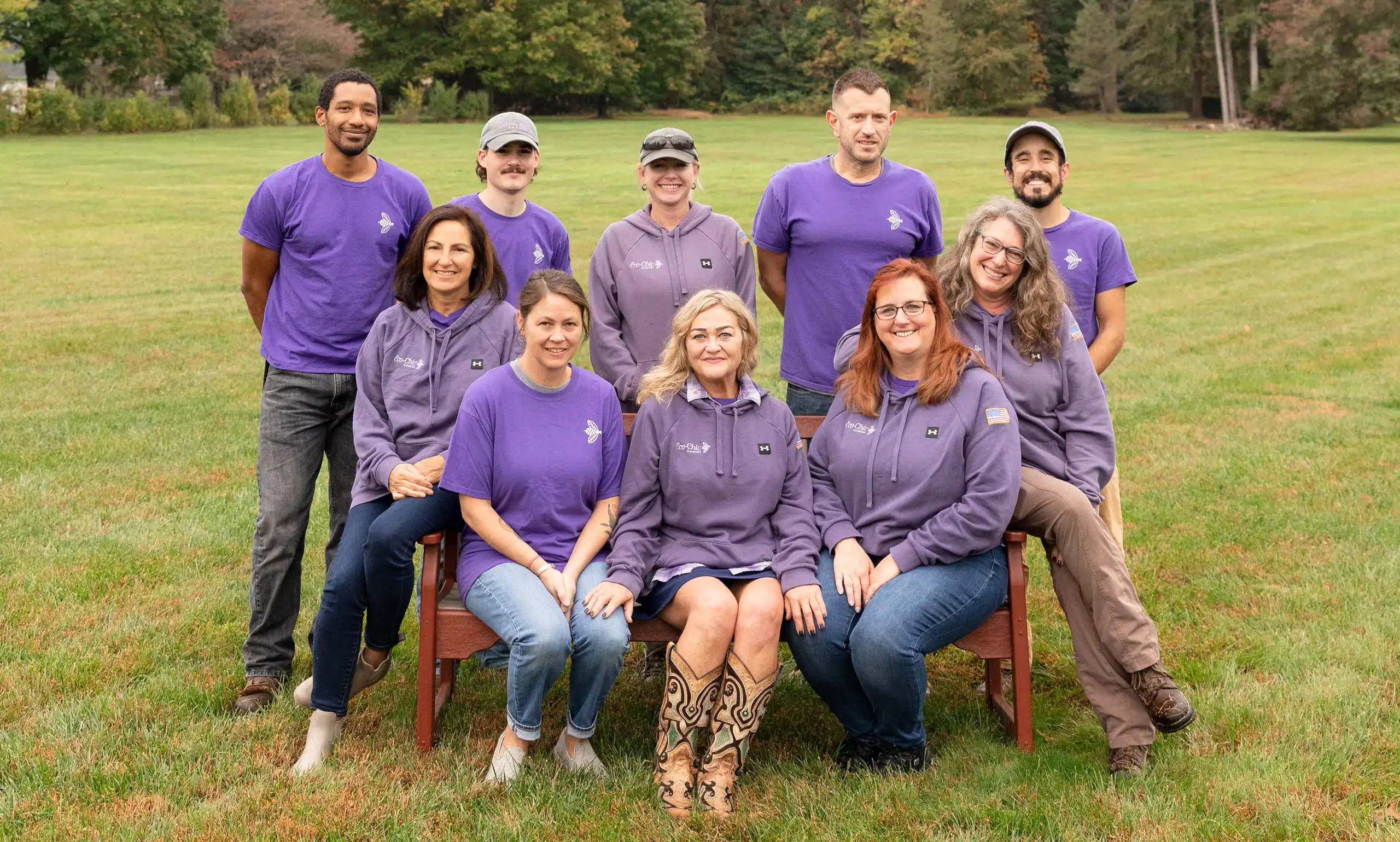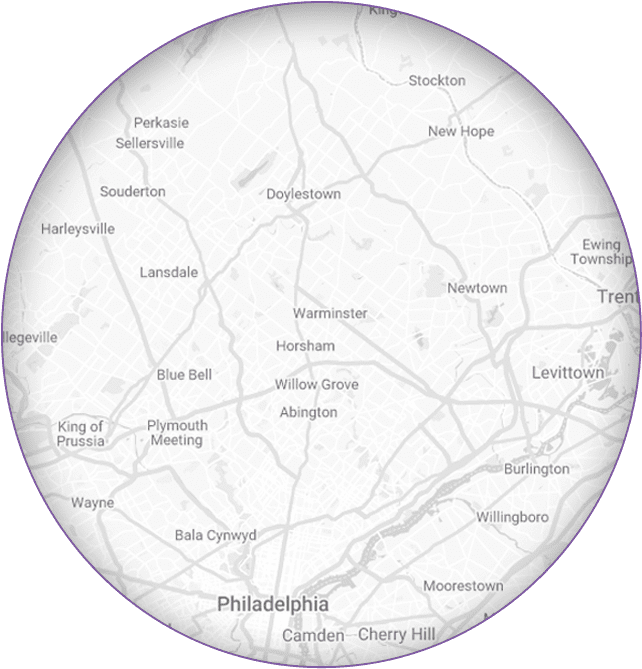 Contractors for the Philadelphia Area
Though our primary office is located in Warminster, we love to get to know our neighbors. Our service area is the Tri-County Pennsylvania area including these cities:
Philadelphia
Washington Crossing
Doylestown
Newtown
Ambler
Lower Gwynedd
Huntingdon Valley